Many thanks to Andrea for sending this over.
Dream Affair - Endless Days LP/CD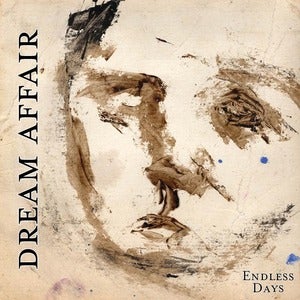 This 9-track gem seems like perfect soundtrack for architectural and psychological communications between urbanistic saccharine downtowns and restless romantic subburbs. Sliding and mannered drums create some kind of buzhie contrast on which rebelling guitars and powerful/acute vocals occur as ghosts attacking well-doing peace of the centre. In terms of time this record does not belong to either past, present or future, it rather somehow plays the role of poignant reminder of man's glory for all times.
Nice stuff.
Contrepoison - ...Until Next Morning 12''
Huge steel-rimmed vertical lines of gold people queues stream to the sky. They move slowly but massively, passing by mountain picks, air channels, heavy clouds inbued with poisoned moisture. They rupture atmosphere and then split up so that each human could get as far as he can and be there alone.. Heartfelt lacerated synth waves, proclaiming vocal and diaphanous drums will tell you this story about the last exodus.
Very much recommended.
Buy both records from
Avant! Records
.